Jeannie's Book Debuted as a National Best Seller!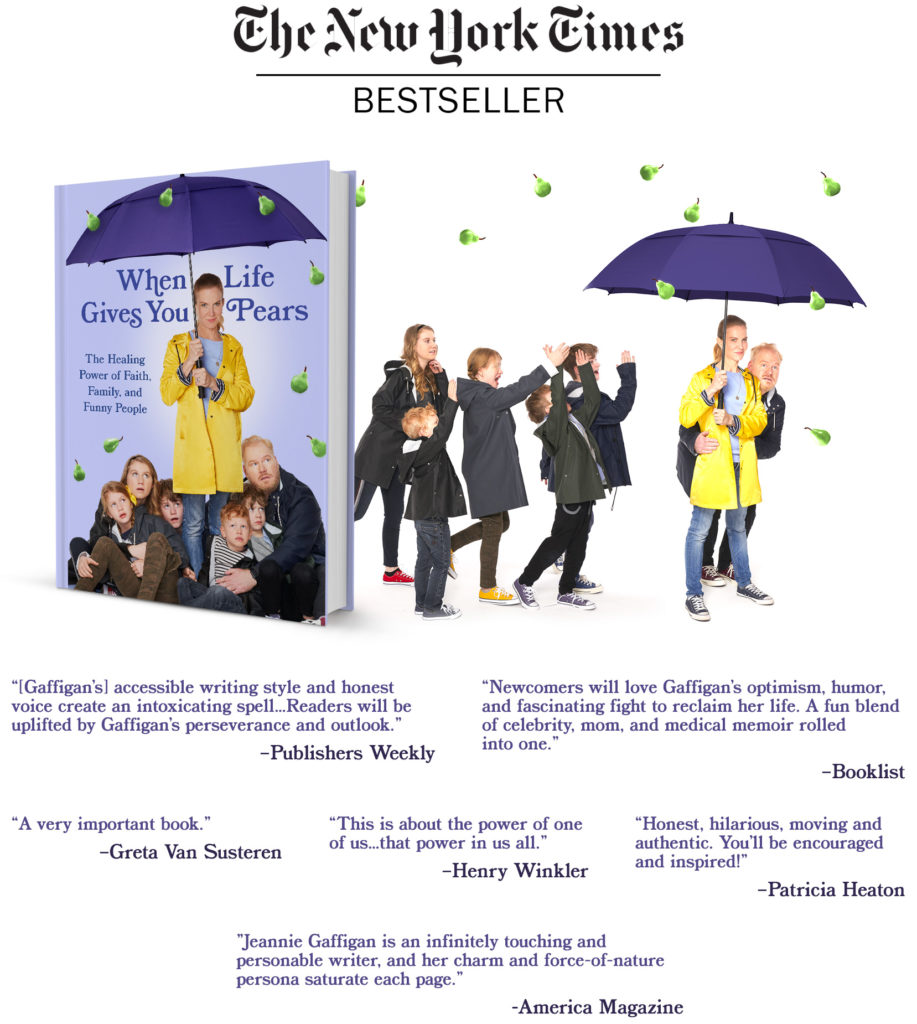 PRESS TOUR
Jeannie has appeared all over talking about When Life Gives You Pears including the Podcasts: WTF with Mark Maron, Mom Brain with Hilaria Baldwin and Daphne Oz, Kill Me Now with Judy Gold, Friends Like Us with Marina Franklin, a SiriusXM radio tour featuring, The Jenny McCarthy show, The Michelle Collins Show, the Jim and Sam Show, and Conversation with Cardinal Dolan. Radio appearances including NPR Weekend Edition with Scott Simon, WNYC's All of It with Allison Stewart and interviews with Justin Kauffman's Extension 720 and the Steve Cochran Show on Chicago's WGN radio. Recent Television appearances include WGN-TV Chicago, Windy City Live, Build Series NYC, EWTN's World Over, The Dr. Oz Show, CBS Sunday Morning, and The Today Show.
Jeannie and Jim on CBS Sunday Morning
Jeannie and Jim on the Today Show
PEARS IN PRINT!
September 23rd PEOPLE Magazine first serial, feature and photo shoot
ONLINE FEATURES!
REVIEWS!
MORE PODCASTS!
EXTRAS! Click here to see insider videos that go behind the scenes of When Life Gives You Pears!