Jeannie Gaffigan Headlines the 2022 Barbara Bush Houston Literacy Foundation's Ladies for Literacy Guild's Seventh Annual Power of Literacy Luncheon under the theme "Blooming with Books."

Photo credit : Daniel Ortiz
On Friday, October 21, 2022 at the Post Oak Hotel in Houston Texas, the Barbara Bush Houston Literacy Foundation's Ladies for Literacy Guild hosted nearly 600 guests who enjoyed the humorous and heartfelt discussion between moderator KPRC 2 News Anchor Lisa Hernandez and Jeannie Gaffigan.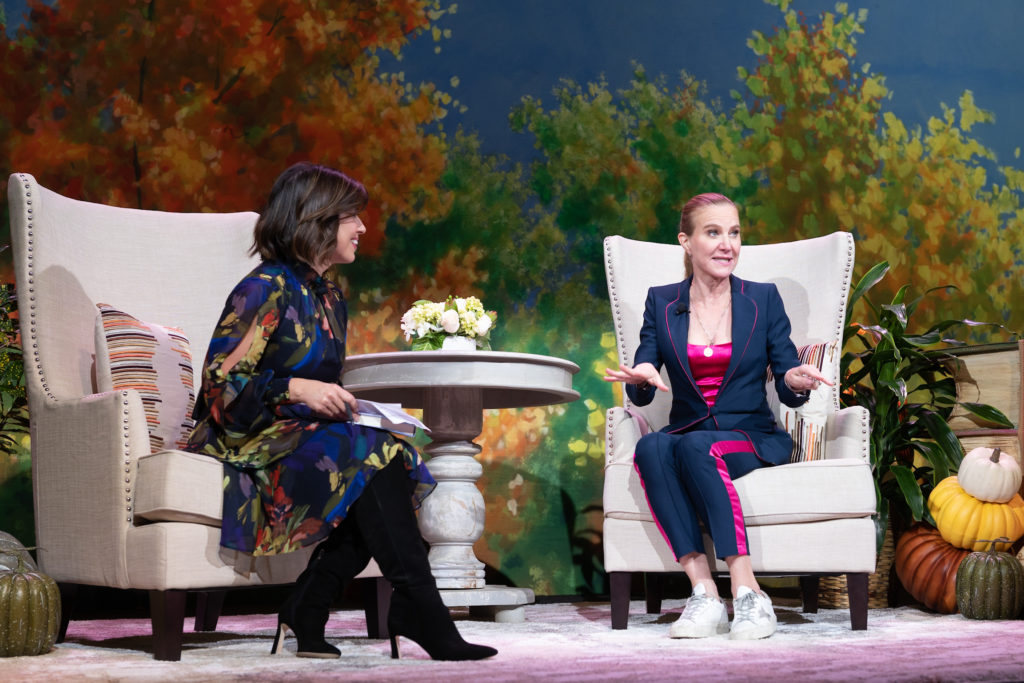 Lisa Hernandez (KPRC 2 News Anchor) & Jeannie
Ladies for Literacy Guild, with support from generous sponsors and donors, equips the Barbara Bush Houston Literacy Foundation with the necessary resources to transform lives through literacy. The event raised more than $575,000 in support of childhood literacy programs. To find out more about this incredible organization, or to get involved, please visit The Barbara Bush Foundation.